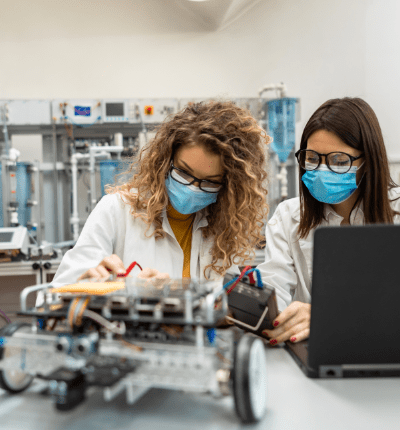 We Work with Innovators to Tackle the Problems That Matter
RightHill Ventures provides venture capital and other support to early-stage technology companies commercializing the most promising R&D coming from universities' ecosystems. Backed by a grant from the U.S. Economic Development Administration, RightHill Ventures works in partnership with Brown, the University of Rhode Island, and other higher education institutions and their alumni to identify and fund the innovators who are developing solutions to some of the world's most challenging problems.
Established by the Slater Technology Fund, a regional seed investor with deep roots in the Brown ecosystem, RightHill Ventures recruits key players from the national pool of industry and entrepreneurial talent – individuals from the broadest community – to prove our potential, build teams, and help us fuel them through early milestones.
We believe that the power of university research, coupled with RightHill's tight focus and the strength of the larger community, will result in bold launches powered by individualized investment syndicates.
Leveraging Our Network of Partners
Our deep ties to Brown and URI's scientific, engineering, and clinical faculty, as well as to all elements of their-and the region's-entrepreneurial ecosystem, allow us to identify the most promising innovations and connect them with the right resources to help them grow into successful companies.
Interested
in Learning
More?